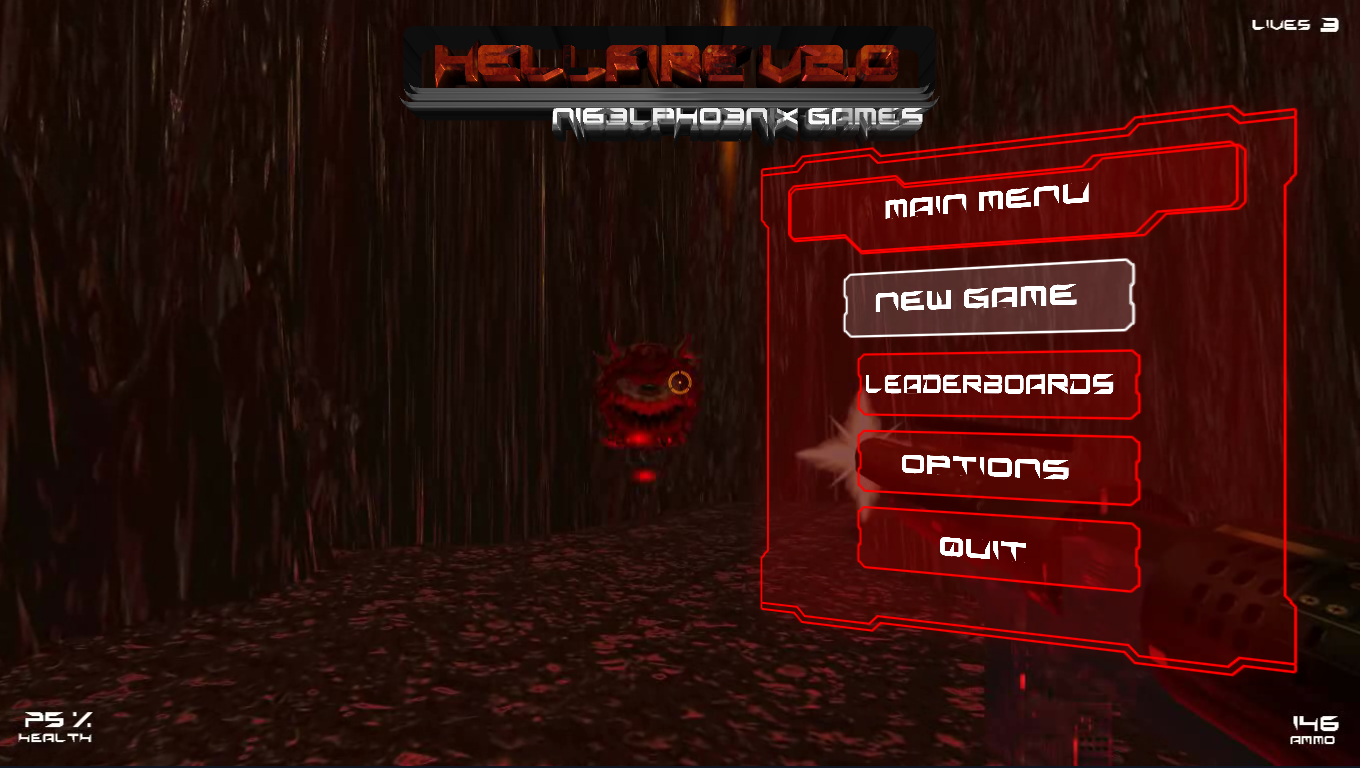 HellFire 2.0
A downloadable game for Windows
HellFire
A first person shooter developed for a game project in college, which was the intention of building a first person shooter as tech demo that displayed a variety of weapons built with unity polygons before the pro builder asset ever existed.

The 3D modeled Cacodemon was a free asset from a community website that provided 3D models as well as the sound being sourced from FreeSound.org.
Game Details:
This game contains only 1 full level. The project never followed through past the pre-alpha stage, which the game will contain bugs, unusual behavior and/or game instability. Compatible with use with mouse & keyboard only.
Please Note:
Hellfire is a game developed with inspiration from DOOM and was the second game project that I had built in 2017 for a collage game development project in the second year term which development ended in late 2017.
Install instructions
Run Unity Executable on Windows.