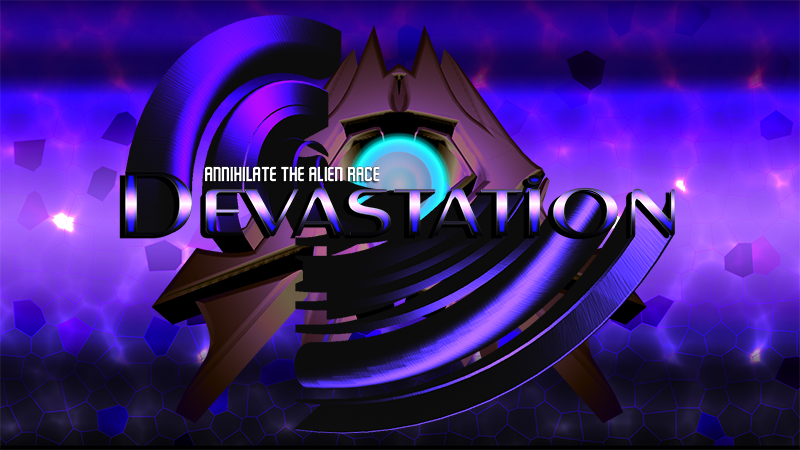 Devastation - Annihilate the Alien Race
Devastation Update (01/01/20)
---
Log - 01/01/20
[Bug_Fixes]
*Fixed 1-Up power up randomly generated on 1 life mode.
*Added Intro video prior to starting the game, can be skipped by pressing [A or Start] button.
*Removed Unity setup screen when opening Devastation.exe.
*Re-adjusted time added when beating a boss and time decrease in survival mode.
*Fixed button selection in Options Menu.
*Field generated by grabbing a power up when fully upgraded adds score per enemy bullet killed.
*Fixed boss animations to transition smoother to next state instead of instantaneous movement.
When retrieving the Max Out power up will only give player 1 life instead of 3 in a non-lifeless mode.
[Known Bugs]
*When survival mode is finished, (Main Menu) button select defaults to normal mode while still selected on survival mode.
*Any player can pause game, only player one can select pause menu options.
*Beating the secret boss, score doesn't contribute to player score, only total game score.
Game Start Banner plays when game is Exited, Coroutine needs to be stopped when not playing.
Files
Devastation_Build_010120.zip
131 MB
Jan 04, 2020
Get Devastation - Annihilate the Alien Race