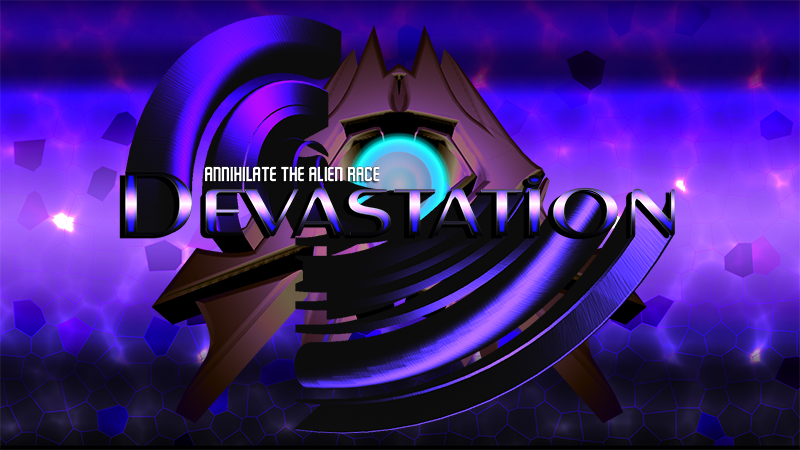 Devastation - Annihilate the Alien Race
Devastation Update (01/19/20)
---
Log - 01/19/20
[Bug_Fixes]
Rebuilt a new controller input system for player controller.
Added auto pause game on controller disconnection.
Disconnecting and reconnecting a controller displays a notification for each player.
Added auto pause game on minimized application.
shortened length of game logo intros.
Fixed a Bug with the boss not playing state 2.
Fixed bug when boss was beaten and 2 or more players are game over, x3 max out power ups spawned.
Fixed bug in 2/3/4 player game, when 3 or less players were game over, enemy health remained at x2/x3/x4.
Fixed bug when boss is damaged, power up would spawn even if player was fully upgraded for player 2/3/4.
Added a new special power up ended sound effect.
Adjusted the sound db of the bomb power up sound effect to be higher.
Changed the display text of the credits.
Added UI elements to the Main Menu, A - Select, B - Back, D-pad - Move, Thumb - Scroll
Fixed Select button, back button and scrolling to be global for each player, when skipping intro, press start, game over screen or scrolling.
Fixed bug when 2 or more players on screen, boss would only shoot player 1.
Fixed video back ground glitching.
Changed video playback speed from 1.5 - 10 when fighting a boss.
[Known Bugs]
*When mode is finished, (Main Menu) button toggle doesn't select current button, moving selection off and back to it fixes it.
Files
Devastation_Build_012220
Jan 20, 2020
Get Devastation - Annihilate the Alien Race