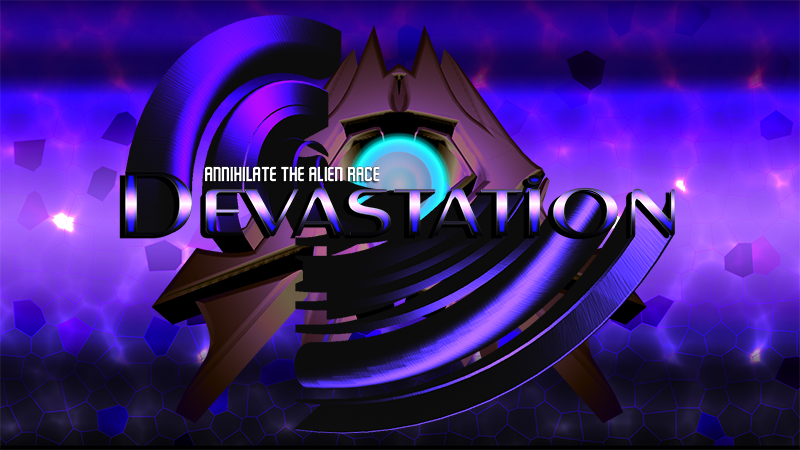 Devastation - Annihilate the Alien Race
Devastation Update (01/22/20)
---
Log - 01/22/20
[Bug_Fixes]
Removed Unity's New Input system due to incompatibility issues with connecting/disconnecting controllers.
Rebuilt Input system with Rewired.
Added a feature when a player is game over (2/3/4 player game) they can borrow lives from another player with the highest amount of lives.
New pause menu sprites with animations.
Pressing "Back" on the main menu prompts a quit menu.
Added new bullet skins, (RGB, Multi, Party) changeable in the options menu.
Fixed a bug with the main menu scrolling animation, which would deselect quit menu or option menu buttons.
Added animation and polish to the main menu.
Readjusted video background speed.
Adjusted player upgrade 1 bullet sprite.
Adjusted bullet speed of some enemies on insane mode.
[Known Bugs]
*When mode is finished, (Main Menu) button toggle doesn't select current button, moving selection off and back to it fixes it.
When finishing the game, the final score on the game over screen is different than the single player score. (*Happens because the score routine ends when the game over screen appears).
Get Devastation - Annihilate the Alien Race