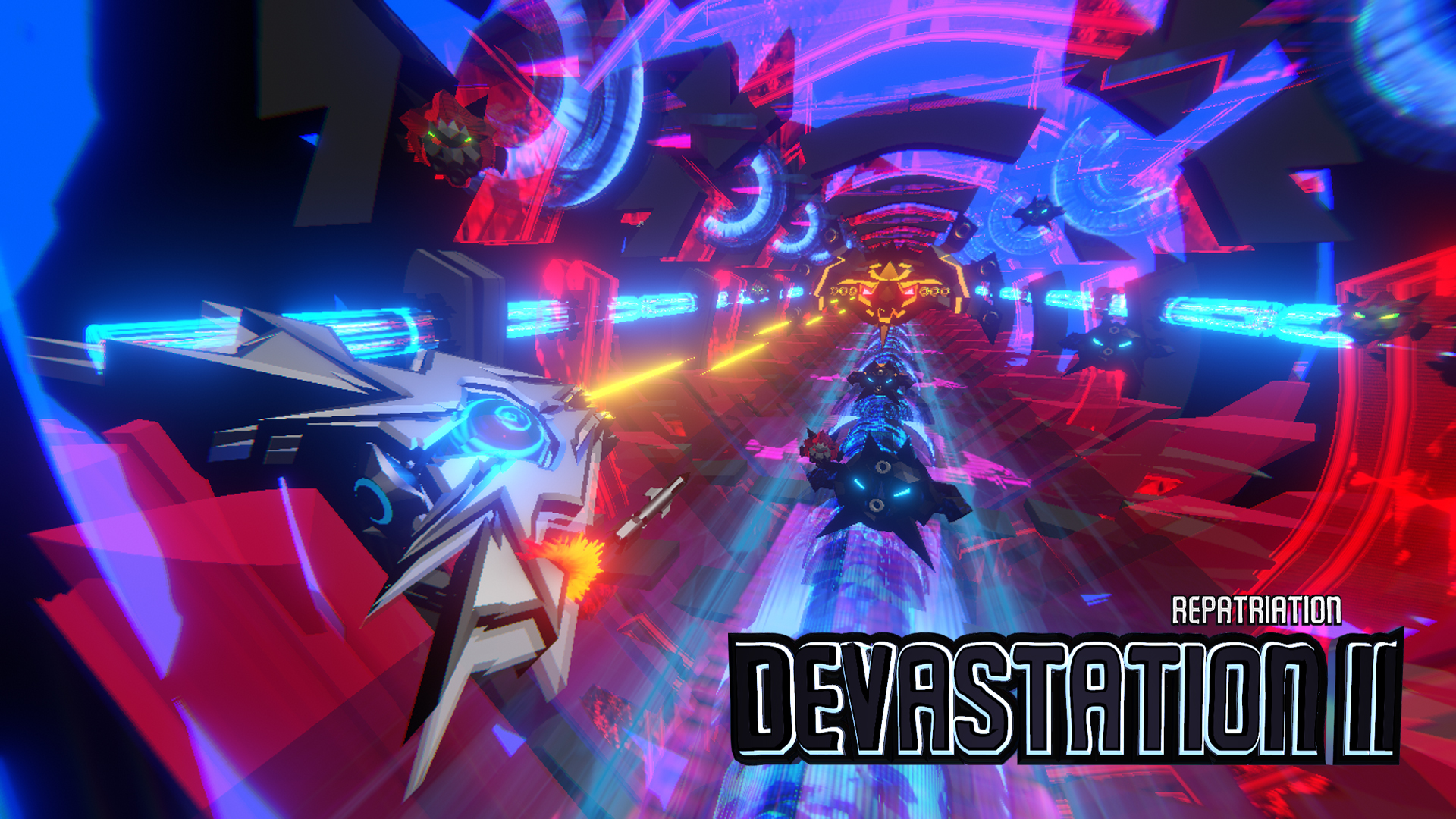 Devastation II - Repatriation
Devastation II Update (01/18/21)
---
Log - 1/18/21
Build Version 76
[Bug Fixes]
Fixed issue where damage critical sprite is still absorb sprite.
Fixed issue with mouse selection ray cast with options menu.
Title video wasn't looping.
Player was still starting with full shields even after being damaged previously.
Title animation missing wave effect.
Issue with logged in user not displaying.
Updated [Score belongs to us] achievement to 50,000,000.
Updated Color Concept unlocks via: beating a developer score per level.
[Changes]
Added alt Title for people who beat on nightmare.
Added feature to see "super score" when player reaches a great score on a level.
Added feature to see "super multiplier" when player reaches a multiplier of over 300.
Added shield and core change yellow when player is invincible.
Added ping sound to getting hit with invincibility active.
[Known Bugs]
Steam Overlay can sometimes cause a possible game lockup which causes the application to close [Seems to lock up only when developer broadcasting is active.]
Get Devastation II - Repatriation