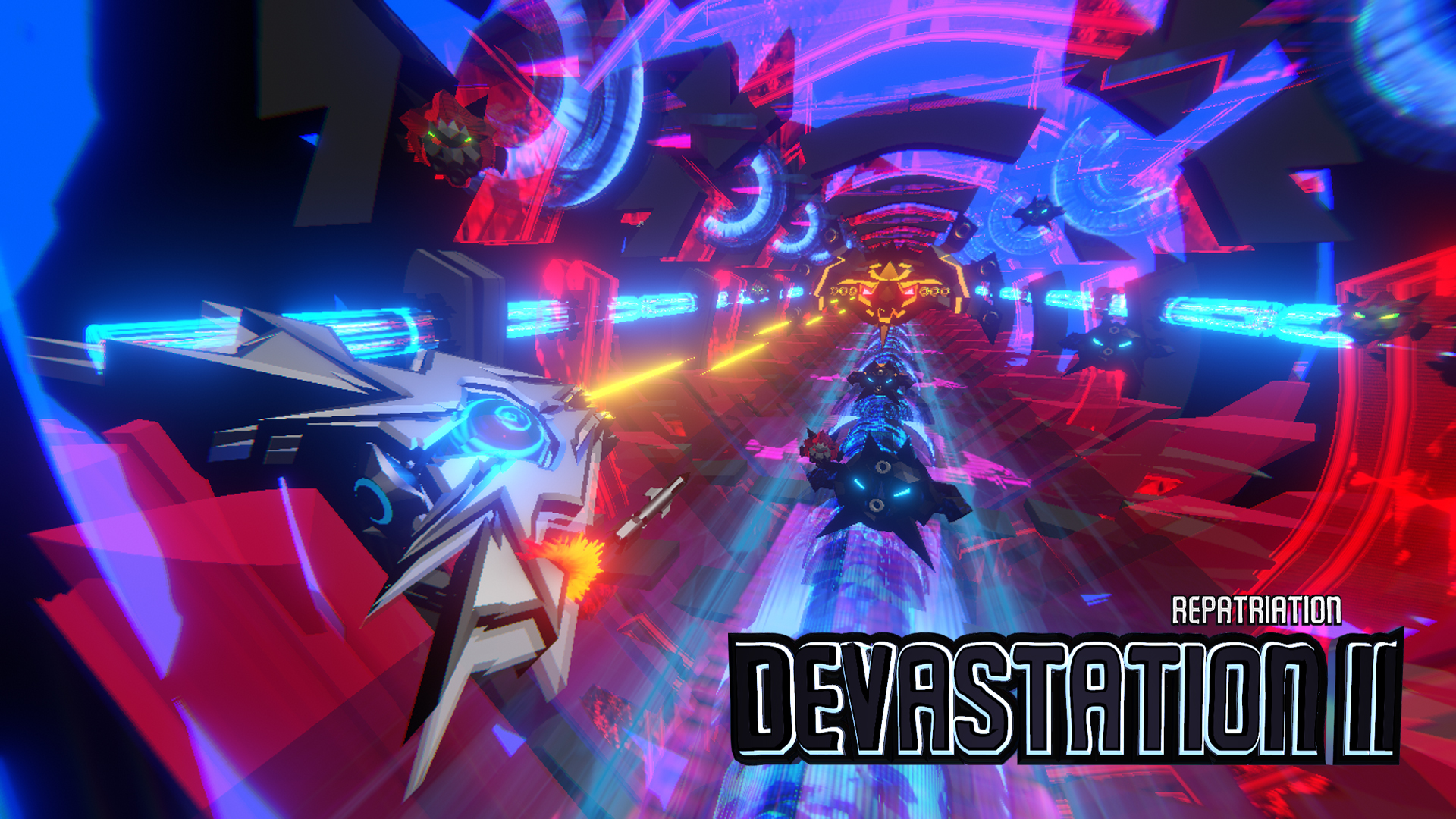 Devastation II - Repatriation
Devastation II Update (07/28/21)
---
Log - 7/28/21
Build Version 80.5
Game Patch Notes: General update to fixing some code that players were unable to purchase [unlocked] Silver & Gold color concepts after unlocking them in Arcade, Hardcore & One Life modes. Accepting to purchase the color concept resulted in "Content Locked" but remained visible as if it was purchasable.
Silver Color Concept Fixed.
Gold Color Concept Fixed.
[Changes]
[Known Bugs]
[New] If leaderboard names are null & scores remain zero'ed out, they can be reset to default by signing into a profile, open the login screen and typing in "DEFAULTLEADB" followed by pressing submit. This is caused by the gamedata score/name values being null, when the gamedata file exists but the values cannot be read or the values aren't there. [Unable to replicate the issue]
In game achievements are separated by their own profiles, but all profiles contribute to the main Steam achievements.

Multiplier sometimes doesn't change to RGB when over 300.
Steam Overlay can sometimes cause a possible game lockup which causes the application to close. [Seems to lock up only when broadcasting is active.]
Megabyte's saber beam state glitches randomly, plays beam sound every frame, will not fire beam and will continue to charge forever. (unable to replicate it)
Giga blaster takes a bit of performance due to the manipulating the material color to RGB with over 400 active bullets.
Look rotation is extreme with v-sync off on high performance PC's. Menu transitions are very fast with v-sync off.
Files
Devastation_II_Windows_Build_v80_5_072821
Jan 10, 2021
Get Devastation II - Repatriation